Great Lakes Ace Provides Hope and Healing With Lego® Minifigures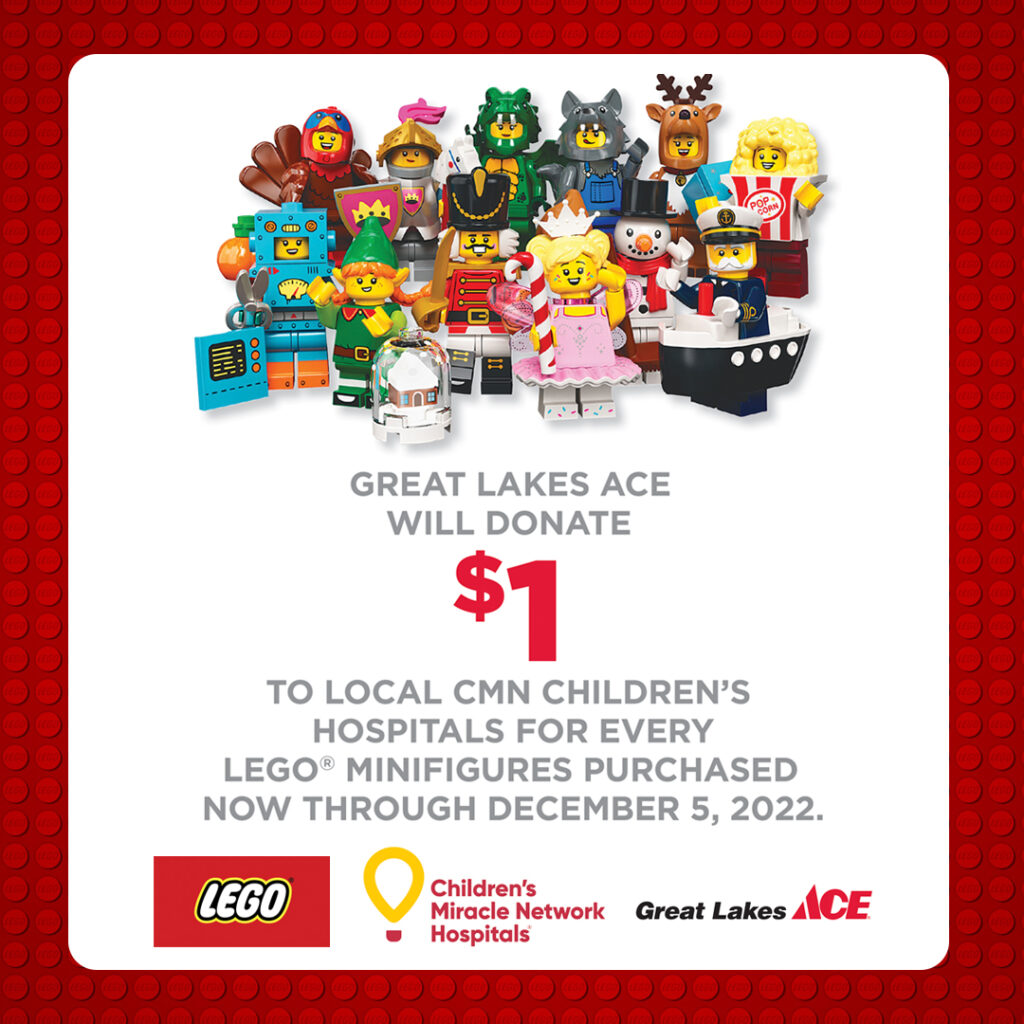 From now through December 5, 2022, with every Lego® Minifigures sold, Great Lakes Ace stores are providing a $1 donation to local Children's Miracle Network Hospitals, including Beaumont Children's. This fundraising program is in addition to the usual CMNH fundraising activities in which they participate and shows their dedication to helping local kids treated at CMN Hospitals lead healthier lives.
THANK YOU GREAT LAKES ACE!