Five-year-old Ellie Raises Over $3,600 for Kids at Beaumont Children's
Prior to the COVID-19 pandemic Ellie Leach and her parents visited Beaumont Children's to donate toys to pediatric patients in the hospital.  Feeling inspired and altruistic after their visit, Ellie and her Mom came up with a different plan to show their support in 2020.
They launched an online fundraiser offering fresh baked brownies for friends and family who made a donation. 58 people jumped at the opportunity to receive the sweet treat, knowing their gift would make a positive impact on local kids. Ellie's Baking for Beaumont fundraiser collected $3,625 for kids treated at Beaumont Children's!! A huge thank you goes out to Ellie, her family and everyone who helped Ellie exceed her goal!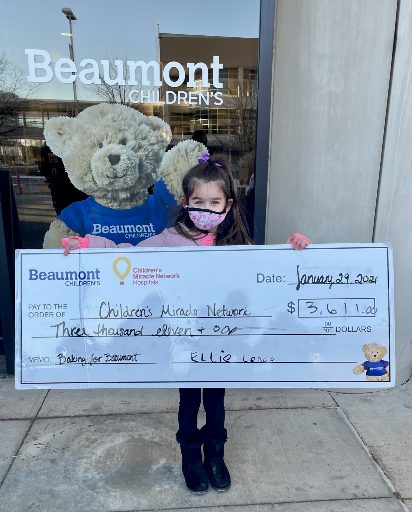 Want to launch a fundraiser like Ellie did for Beaumont Children's?! Click here to set up your personal fundraising page to get started.