There are five robots, managed by a Beaumont Children's teacher, and are currently placed in different schools. This new student robot program allows teens to attend school, even if they are hospitalized. With this new program and equipment, a robot on wheels is placed in the teen's regular classroom. The patient can then access the robot from his or her computer, using arrows on their keyboard to control the robot's movement. With both downward and forward-facing cameras, students can easily navigate hallways to get to their classes!! Patients can even access the robot from home. These robots were made possible because of generous donations made to Children's Miracle Network at Beaumont Children's!

Patient Services – For Kids like Desmond
Patient services helps kids like Desmond. When Desmond was a year old, his family started to notice that he was falling a lot and it was painful for him to sit. To his parent's disbelief, he soon became paralyzed. Doctor's discovered a tumor on Desmond's spine. He was rushed into emergency surgery, and after recovering, started physical and occupational therapy. Now 6, Desmond continues both physical and occupational therapies and uses leg braces to walk. Because of these services, he doesn't seem to notice as he runs around playing basketball and enjoying life as a "normal" kid.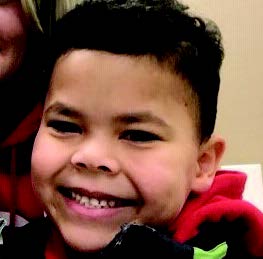 Advancement Services – Bravery Beads
Donations are unrestricted and can be used to fund anything from life-saving equipment to Child Life services. Sometimes a bravery cape or bravery bead can be just the "medicine" a patient fighting cancer needs. Donations have also been used to help expand, renovate or build new areas of a hospital, helping keep specialists under one roof to provide collaborative and efficient care. Watch Evan's story here to see how the Bravery Bead program got him through the toughest of times.