September is Childhood Cancer Awareness Month
Meet Jonny.
In 2013, six year old Jonny was diagnosed with Leukemia.
He underwent treatment for 1,441 days, until December of 2016. Four months later he relapsed and had to endure even more aggressive treatments to beat his cancer.  May 7, 2019 marked an enormous milestone for Jonny. He rang the bell to signify the end of his treatment for Leukemia that consumed over half of his life. More importantly, Jonny will now be able to be a kid again and do the things he enjoys without long hospital stays. He loves going to school, hanging with his friends and playing video games.
One of his favorite quotes, listed on the shirt in the photo below states, "Tough times don't last, tough kids do!"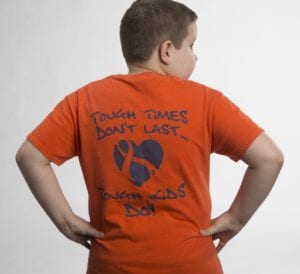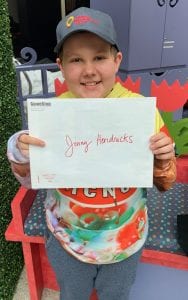 See more about Childhood Cancer Awareness Month here!