Meet the CMN Team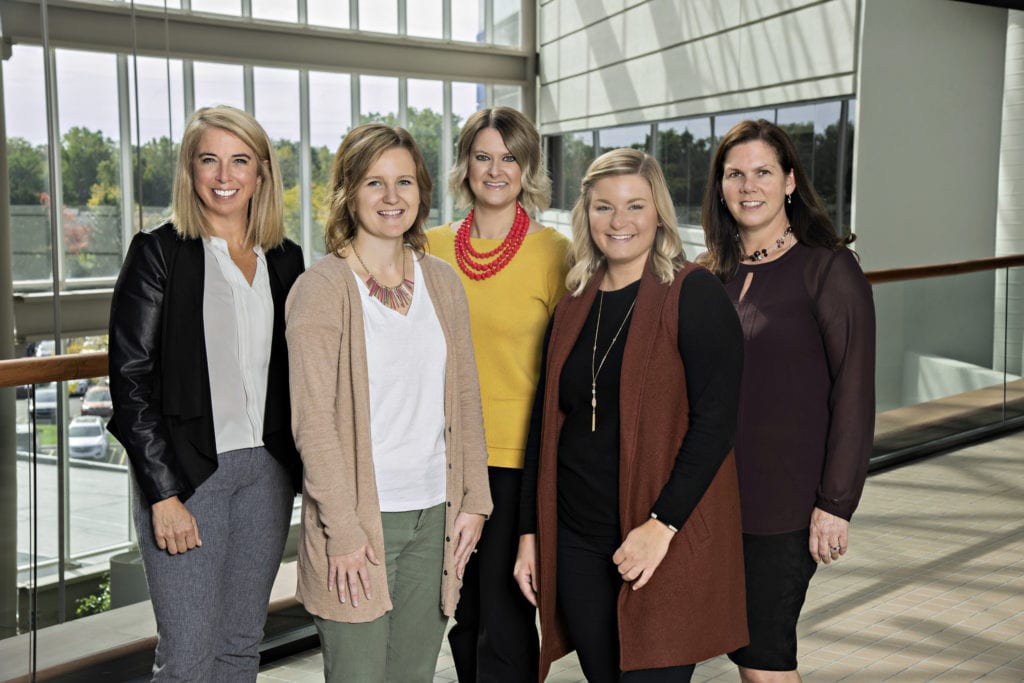 Pictured, from left to right:
Sarah Grutza, Director of CMN
Jordan Oshesky, CMN Manager
Kate Groudis, Associate Director of CMN
Kristy Brown, CMN Manager
Sara Klakulak, CMN Manager
Notice new faces? The CMN Team at Beaumont Children's has had additions to the team over the last few months. This team is compassionate, hardworking and inspired by helping kids. With over 45 years of fundraising experience combined the team is excited to assist with corporate partner fundraising, program activation and event planning to raise funds and awareness for kids in Southeast Michigan!
Fun Facts:
S.G. loves true crime!
J.O. is getting married next July!
K.G. likes animals, cooking and is a licensed cosmetologist!
K.B. is training for her first half marathon and loves her dog, Gipper!
S.K. seeks adventurous activities like skydiving, rock climbing and whitewater rafting!
Where are you from?
S.G. – Trenton, Michigan
J.O. – Springfield, Illinois
K.G. – Brighton, Michigan
K.B.  – Dayton, Ohio
S.K. – Detroit, Michigan
How did you first get involved with CMN?
S.G. wanted to make an immediate impact on the community and knew CMN would be the position to do just that!
J.O. was involved with Dance Marathon in Southern Illinois. After graduating, she worked for HSHS St. John's Children's Hospital on the CMN team. CMN has always been the organization she has a true passion for and stands behind 100%.
K.G. worked at the Costco Business Center in California where she learned about CMN. Immediately, she knew she wanted to be involved. She planned fundraising events and managed the miracle balloon campaign Costco participates in annually. She has worked with CMN for over ten years now!
K.B. learned about CMN working at the Bowling Green bookstore in college. She raised funds at the register to support BGSU Dance Marathon! After graduating, she started her first CMN position at Dayton Children's Hospital.
S.K. began with the CMN team in 2016 where she was a part of Feet on the Street visiting corporate partners. She loves helping others!