Love's Rounds Up to Help Change Kids' Health at Beaumont Children's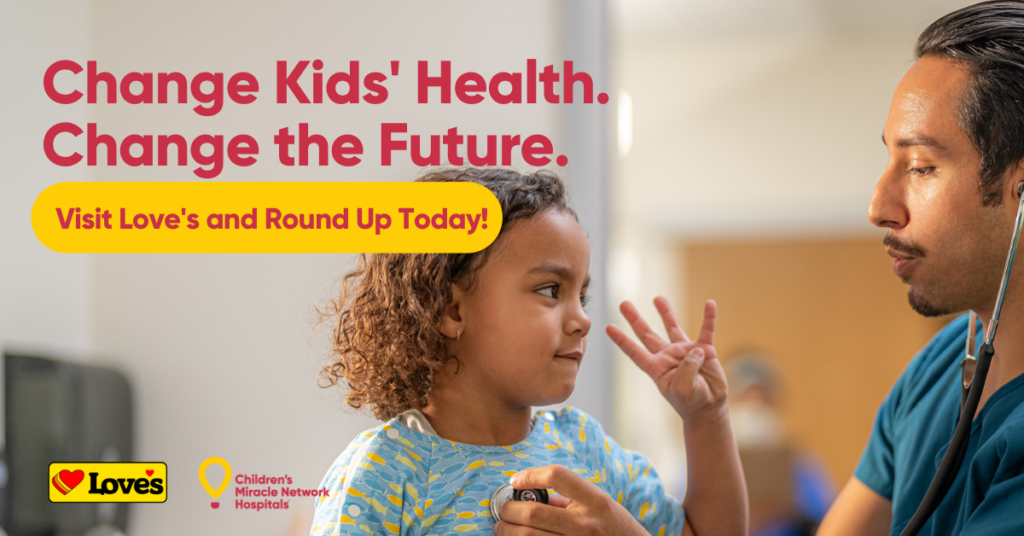 Love's Travel Stops wants to help Children's Miracle Network Hospitals transform kids' and families' lives at Beaumont Children's.
Children's hospitals are at the frontlines when it comes to protecting kids' health. But they can't do it alone. Not only does Love's Travel Stops provide fuel to customers, including those who move consumer products that impact society, but they also change kids' health.
All year-round, when you are visiting your local Love's, you can round up your purchase benefiting your local Children's Miracle Network Hospital. Through these donations in Southeast Michigan, Beaumont Children's can provide treatments and healing patients desperately need today so that they can fulfill their potential for tomorrow.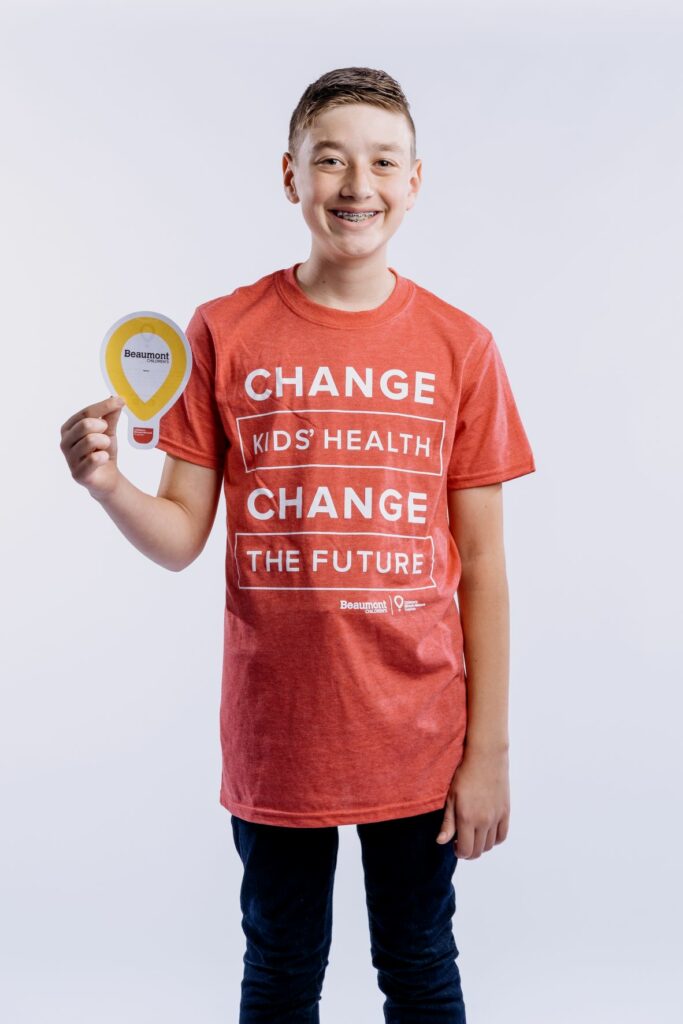 Donations from Love's to Beaumont Children's help patients like Connor. In 2019, Connor injured himself playing soccer and fractured his cervical spine. He was rushed to the Emergency Center at Corewell Health William Beaumont University Hospital (formerly Beaumont Hospital, Royal Oak). For two full months Connor wore a halo device to support his spine, neck and head. He had to lay completely flat in his hospital bed and wasn't allowed to get up or move. Connor was able to work with Beaumont Children's Child Life Services team to come up with fun ways to pass the time. They even created a way for him to play target games on the ceiling and helped Connor set up an anniversary dinner for his parents at the hospital. Today, Connor has fully recovered and is active playing golf and tennis.
Donations to Beaumont Children's gave Connor and his family the opportunity to cope with a difficult situation with pet therapy and child life services funded by Children's Miracle Network.
Beaumont Children's treats 200,000 local kids each year at facilities across Southeast Michigan. Thanks to donations to Children's Miracle Network, Beaumont can provide the best care possible.
Thank you Love's in Southeast Michigan for helping change kids' health to change the future at Beaumont Children's!