We're Celebrating Credit Unions on International Credit Unions Day, October 15, 2020!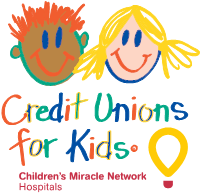 As part of Credit Unions for Kids, local credit unions in SE Michigan have raised more than $650,000 for Beaumont Children's since 1997. This is only part of the more than $200 million raised nationally since 1996. This October we are celebrating all of our amazing credit union partners who continue to make an immeasurable difference in the lives of kids treated at Beaumont Children's – kids like Gabby!!
We believe that when we positively change the health of even one child, we create a ripple effect felt by our communities for years to come. When we ensure our children can lead healthy, fulfilling lives, we foster the scientists, inventors, artists, and leaders of tomorrow. A big shout out to all of our credit unions who are fundraising to help change kids' health and change the future at Beaumont Children's.
Thank you for all you do!