Celebrating Nurses Week
Superheroes in Scrubs
Did you know May 6 – May 12 is Nurses Week?
Nurses play so many different roles in the healthcare system that it's impossible to encompass it all in just one job title. From ensuring the most accurate diagnoses to the ongoing education of the public about critical health issues; nurses are essential in protecting public health. "Nurses are the heartbeat of healthcare," says RN & author Shantay Carter and Beaumont Health couldn't agree more!
Nurses have a very unique skill set and an outstanding ability to use both their heart and their mind. Within their heart lies a respect for human dignity and a true intuition for patient's needs. Within their mind are key concepts from various classes, books and hands on learning experiences developed in the process of becoming a nurse. Nurses at Beaumont have mastered this complexity of using both heart and mind. We are truly grateful for the amazing skills and excellence that our nurses bring to Beaumont Health and the Southeast Michigan community.
Children's Miracle Network at Beaumont Children's is so grateful for the corporate partners, donors, volunteers, and advocates who have and continue to support our nurses. Some have donated personal protective equipment, some have sent e-thank you cards, some have donated online, and some have displayed blue ribbons and yard signs to say thank you. As we continue to spread the love during nurses week (and beyond!) please remember that nurses never stop saving lives and deserve celebrations and recognition all year long.
Thank you, Beaumont Nurses!
You are appreciated beyond words!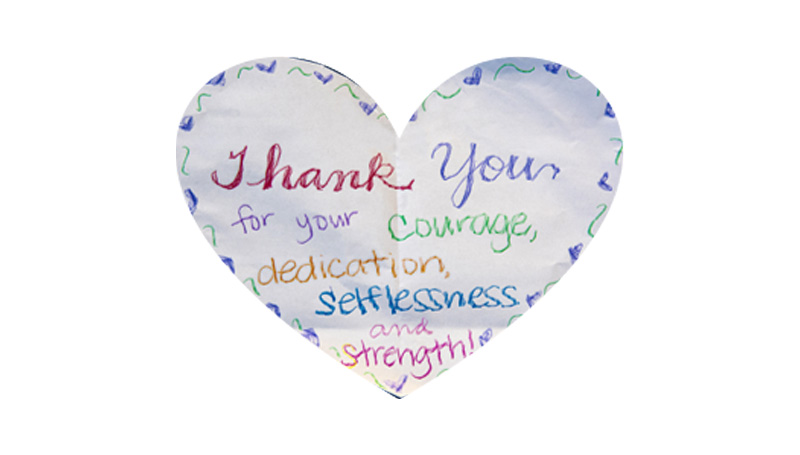 Home Beams for Healthcare Teams
Every evening at 8 p.m. families are encouraged to step outside their front door and shine a flashlight toward their nearest hospital to show support for health care heroes across Southeast Michigan. Families are also encouraged to swap out their porch light with a blue light-bulb as a sign of support for health care heroes and first responders.
"Home Beams for Health Care Teams" is inspired by Beaumont's popular annual holiday tradition, "Moonbeams for Sweet Dreams," which invites families to gather outside Beaumont Hospital, Royal Oak and shine flashlights to show support for pediatric patients spending the holidays in hospital.