A Sam's Club Birthday Surprise for Michigan Champion Elise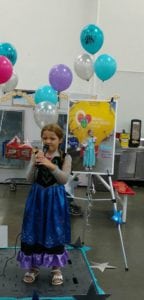 Our 2016 Michigan Champion, Elise, recently visited a Sam's Club in Madison Heights, Michigan, to raise awareness for the annual register campaign. Unbeknownst to her, Tracy, a Sam's Club associate learned it would be Elise's birthday on the day she visited, so she planned something special for Elise.
When Elise arrived at the store she was surprised with a party complete with balloons, decorations, presents and even a special "pallet stage" for her to sing on. In addition, Elise was made an honorary Sam's Club associate and even got her own name badge. Elise spent some time at the store singing some of her favorite songs for members and associates.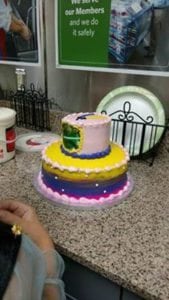 Elise and her mother are actively involved in raising awareness for Children's Miracle Network Hospitals, and particularly for Beaumont Children's where Elise was treated for Jacobsen syndrome and a rare congenital heart disorder. Funds raised at Walmart and Sam's Clubs across North America go directly to the local CMN Hospital to help kids just like Elise get better.
Sam's Club members and Walmart customers can donate at the register when they check out before Oct. 16.