A culture of giving
Speedway continues to give back during unprecedented pandemic
In these unprecedented times, Beaumont Children's is so thankful to have a partner like Speedway. Speedway is consistently fueled by making a difference in their communities. During the first weeks of April,  Speedway districts 125 and 130 collected customer donations of water, candy and snacks to support pediatric patients and front line clinical staff fighting COVID-19. On Monday, April 20th, district managers Tim and Chris delivered over 3,500 snacks and drinks to the Beaumont Emergency Operations Center in Southfield, Michigan!
No matter how uncertain these times are, Speedway continues to support the mission of Beaumont Health and Children's Miracle Network in every way they can. Thank you, Speedway for your unwavering and generous support.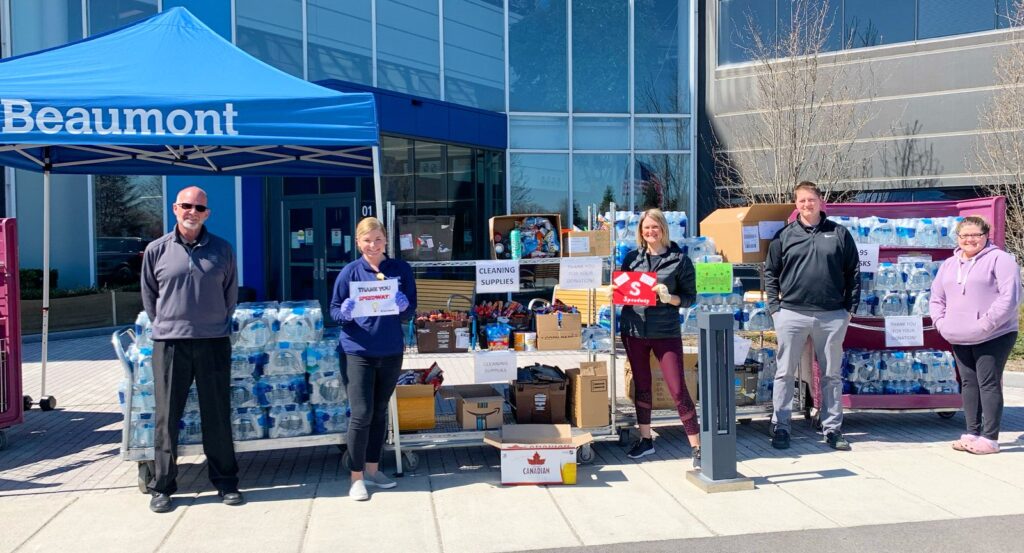 Read about Speedway's recent donation of N95 and surgical masks here.
Read about Speedway's 2019 annual fundraising success here.